We have a Referral Program at Central Self Storage/Refer A Friend & Recieve $20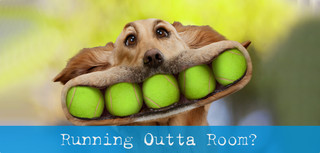 Location:
Glendale, AZ
Come pick up some Referral cards today!!!!
The people you refer to our facility that RENT a unit from us will earn you
$$$$
!!!! Tell your Friends, Co-workers or Neighbors to come & store with us and when they do you win!!! There is
no limit
to the amount ofpeople you can refer- so why not get started today???
If you are a current tenant that refers someone and they rent a unit you will receive
$20
off
your next months rent.
I
f you are no longer a tenant with us but still Refer someone & they rent a unit from us;
you still win
!!!!!
You will receive a $20 gift card mailed to you from our corporate headquarters.
REFER SOMEONE TODAY AND WIN!!!!!!
We are a one stop storage facility. We have a variety of unit sizes for you to choose from: to assist inyour storage needs. We also sell boxes, tape, bubble wrap,wrapping paper, mattress, sofa & chair covers plus a lot more.
Free month offer applies to select units.
Stop IN and SEE what we have to offer!!!!
We are just North of the corner of 67th Ave and Glendale Ave. There is a tall flag pole out front and a large time and temperature sign.
We are easy to get to and easy to spot.
(We are next door to QT as well as the Car Wash)
Office Hours:
M-F 10:00 am to 6:00 pm
Sat 8:00 am to 4:00 pm
Sun CLOSED
Gate Hours 6:00 am to 9:00 pm every day of the year!!!
{even on Holidays when the office may be closed}
~
All unit sizes are approximate ~
7118 N 67th Avenue
Glendale, AZ 85301
View Map
Powered by Central Self Storage of Burlingame